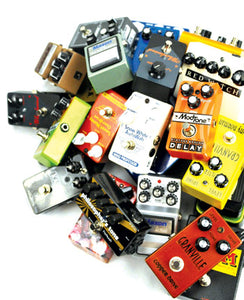 Pedal rehouses are available after a quick consultation with us to determine your needs! Please checkout only after your consultation.
Most pedals will be rehoused into a 125B or 1590BB sized enclosure.
All rehouses include your choice of "Standard" powdercoat color. Please email for color availability. UV printed graphics are available for an upcharge. 
For custom graphics, up to three mockup images will be provided to be approved by you, prior to the enclosure being printed. If you find yourself especially indecisive, you may purchase additional mockup images at $25 each. There will be no refunds for graphic design if you choose to abandon your rehouse project.
Don't forget to add additional mods to your rehouse or buy the pedal outright instead of supplying one in the Modification Services Section!